I recently worked with a client helping them create an email marketing automation strategy. Included in this was an automatic birthday email aimed to delight their clients on their special day.
Done right, birthday emails can provide a great opportunity to touch base with your prospects and offer them a present for being such a loyal customer. However, if designed poorly with no personal touches and a lukewarm offer, these emails will almost always be a flop.
So, to make sure your emails delight and engage your customers, here are 7 things to consider when creating your next birthday email send.
The Birthday Email Offer
Purely touching base with a generic happy birthday message is not enough. Put yourself in the customer's shoes. What is in it for them? If you run an online store, this could be a 20% voucher for the month of your birthday to use on any product with a unique coupon code.
It's important for the offer to be substantial in order to retain the customers' interest and attention. After all, it's likely that they'll receive over 20 birthday emails from other companies throughout the day.
Transparency
Nothing is more frustrating for a customer than trying to redeem their birthday voucher in-store or online only to be knocked back because of a tiny exclusion in the fine print.
So, if your voucher or offer is only valid for the duration of their birthday month. Tell them. Not just in the fine print, but the hero image. A spot where the customer can clearly see how they can and can't use the voucher.
Personalisation
Nothing screams automated email more than a 'dear customer – thanks so much for your support this year and happy birthday' email. To make sure this is avoided use personalisation tokens where possible such as their name, address or personal membership numbers. This could be in the subject line or opening paragraph.
Call to Action
If you are an online business and you're offering the customer a voucher code or coupon. Let them know the code. I mean in big letters so when they are trying to redeem it, it's easily accessible.
Send Time
This is a good area to test throughout the year. What time resonates best with your birthday customers? Start with a simple testing morning, afternoon and evening sends and follow this up with more specific timings to get the delivery time just right.
Creative and Images
Using GIFs and imagery is a proven way to gain the reader's attention, quickly. But one thing that is sometimes missing is the alt-text.
Alt-text is raw text that will appear in the event your email client does not load your email images automatically. I always recommend including the coupon code or offer in these to make sure you have all bases covered.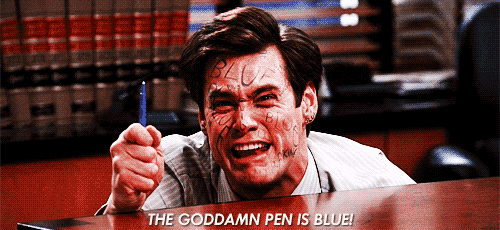 Test Your Birthday Email
AB split testing will allow you to send two versions of the same email out to an even split of customers. This can help you gauge what resonates best with them and use the winner moving forward. The list below is what you could potentially test for your next email birthday campaign:
Send time – morning, afternoon, evening
Subject line – percentages v.s. dollar amounts, emojis v.s. No emojis
Preheader text
Personalisation
Creative – images v.s. GIFs
Imagery – variations in creative
Soft sell (benefits) v.s. Hard sell (buy now)
The order of your call to actions and links
Not only will a birthday email show your customers that you care about them with an exclusive offer, but it is also a great opportunity to remind them of your brand. Following the steps above will make sure your birthday email is bound for success.